GALLERIA CAMPARI
OPEN THE DOORS OF GALLERIA CAMPARI AND EXPLORE THE HISTORY BEHIND AN ICON.
---
Bar Stories on Camera. Galleria Campari / Magnum Photos 4 October 2023 - 30 April 2024
The exhibition presents 90 photographs from the 1930s to the early 2000s recounting the history of the world of the bar through 48 images from the Galleria Campari Historical Archive and 42 shots by 24 international photographers from the Magnum Photos agency, including Capa, Erwitt, Parr and Scianna. The show features also a selection of recipe books and cocktail compendia from the late-nineteenth century to the 2000s, original objects and ephemera: menus, letterheads, signage, glasses, mixing tools, posters and vintage advertising objects. The multifaceted vitality of the bar context is here portrayed, in an exploration of its social connotations as a place of meeting, aggregation, leisure and cultural exchange, and one where Campari has been a key protagonist ever since 1860.
THE HISTORY OF

GALLERIA CAMPARI
Galleria Campari opened in 2010 for the 150th anniversary of Campari. It is in Sesto San Giovanni, Milan, in the Headquarters of Campari Group designed by the internationally renowned architect Mario Botta. Galleria Campari is home to interactive installations and iconic original posters, drawings, sketches, artists' books, from the beginning of the 1900 until modern times by important artists such as Dudovich, Nizzoli, Cappiello, Depero, Munari. In addition, Galleria Campari narrates the profound relationship between Campari and the world of cinema through the Italian "Caroselli" of the 1960s/1970s; the TV commercials by directors such as Fellini and Singh Tarsem; and short movies designed by Sorrentino, Sollima and Garrone.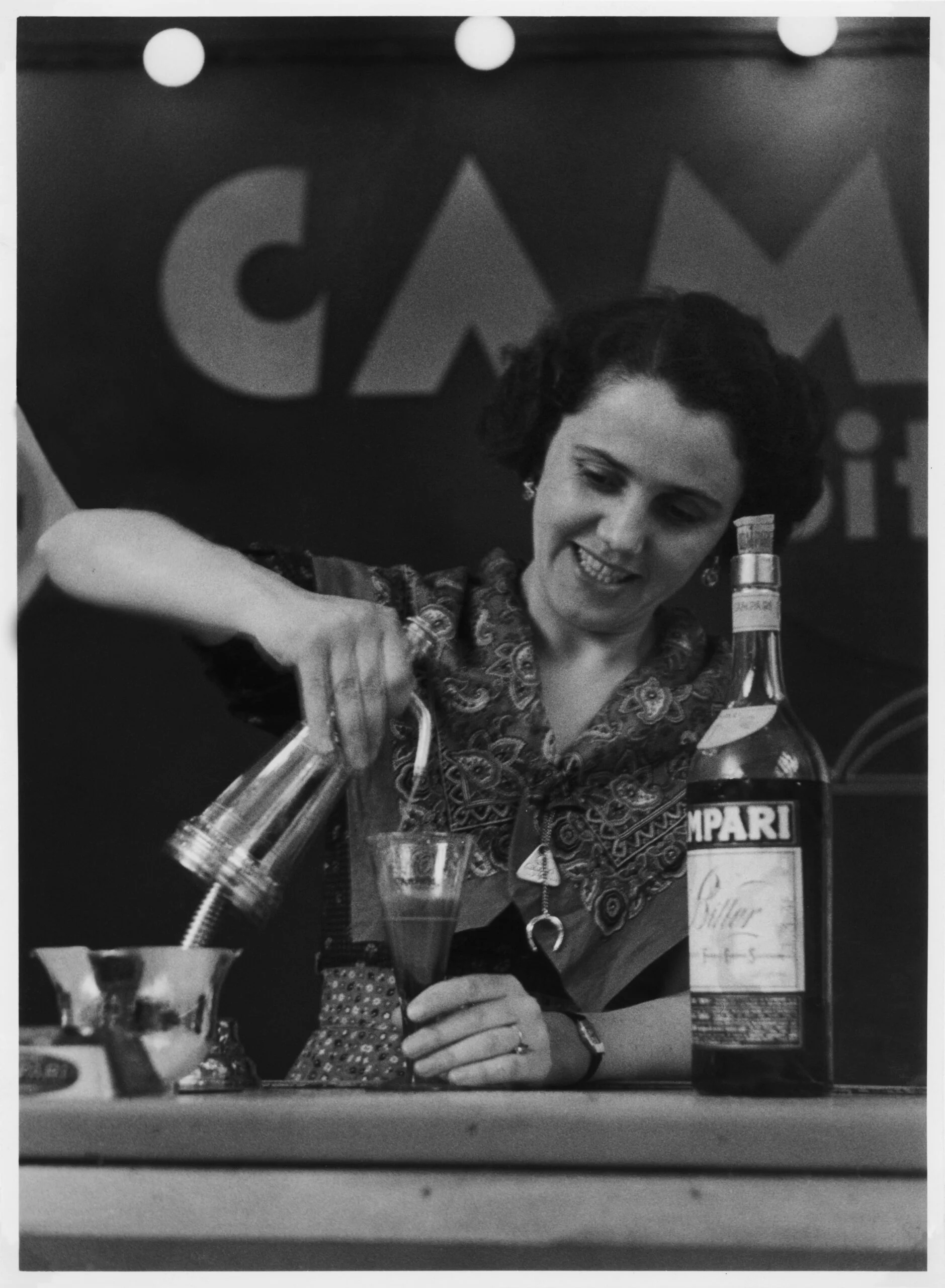 SWITZERLAND. 1930s. ARCHIVE GALLERIA CAMPARI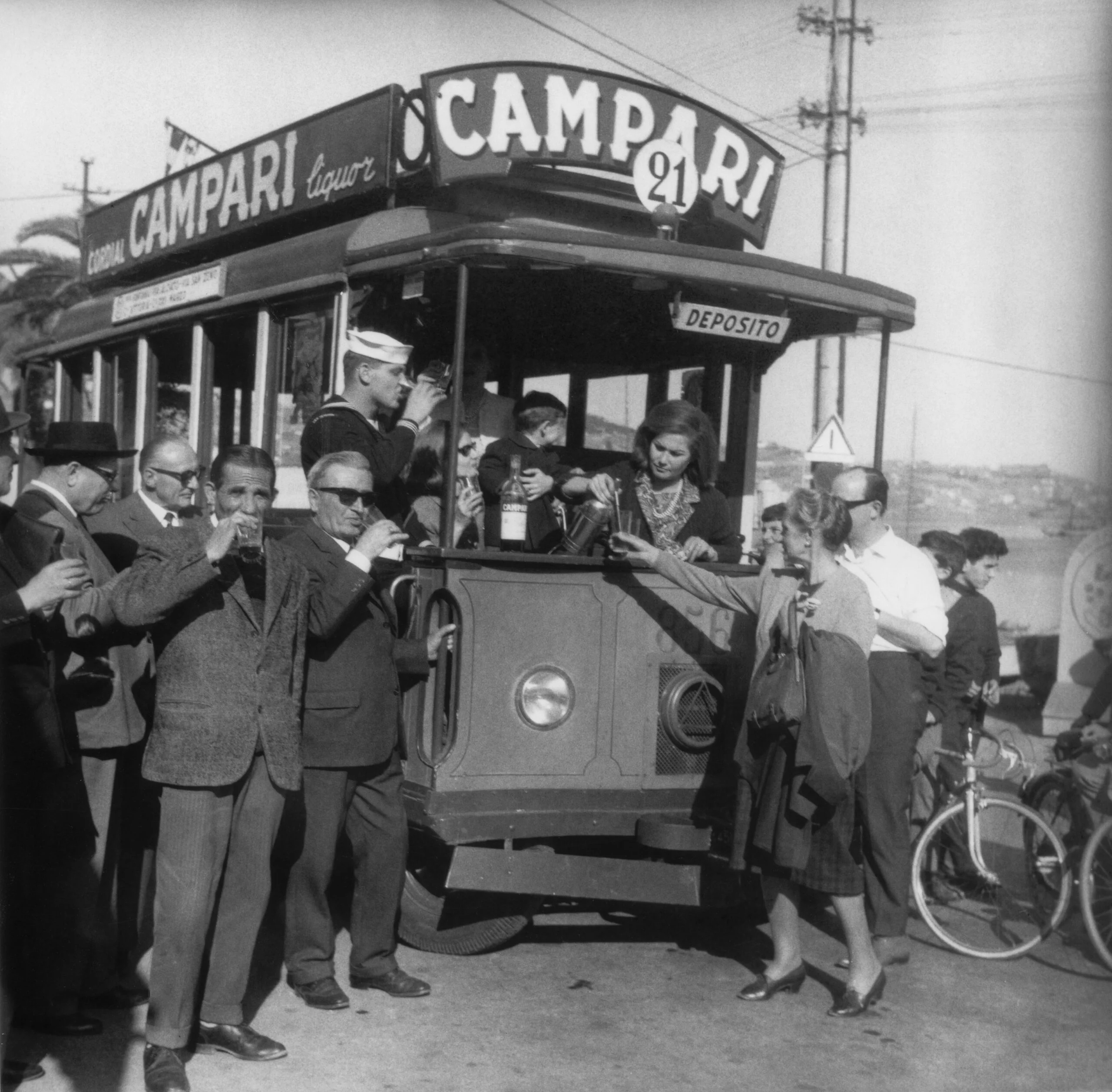 ITALY. 1950s. ARCHIVE GALLERIA CAMPARI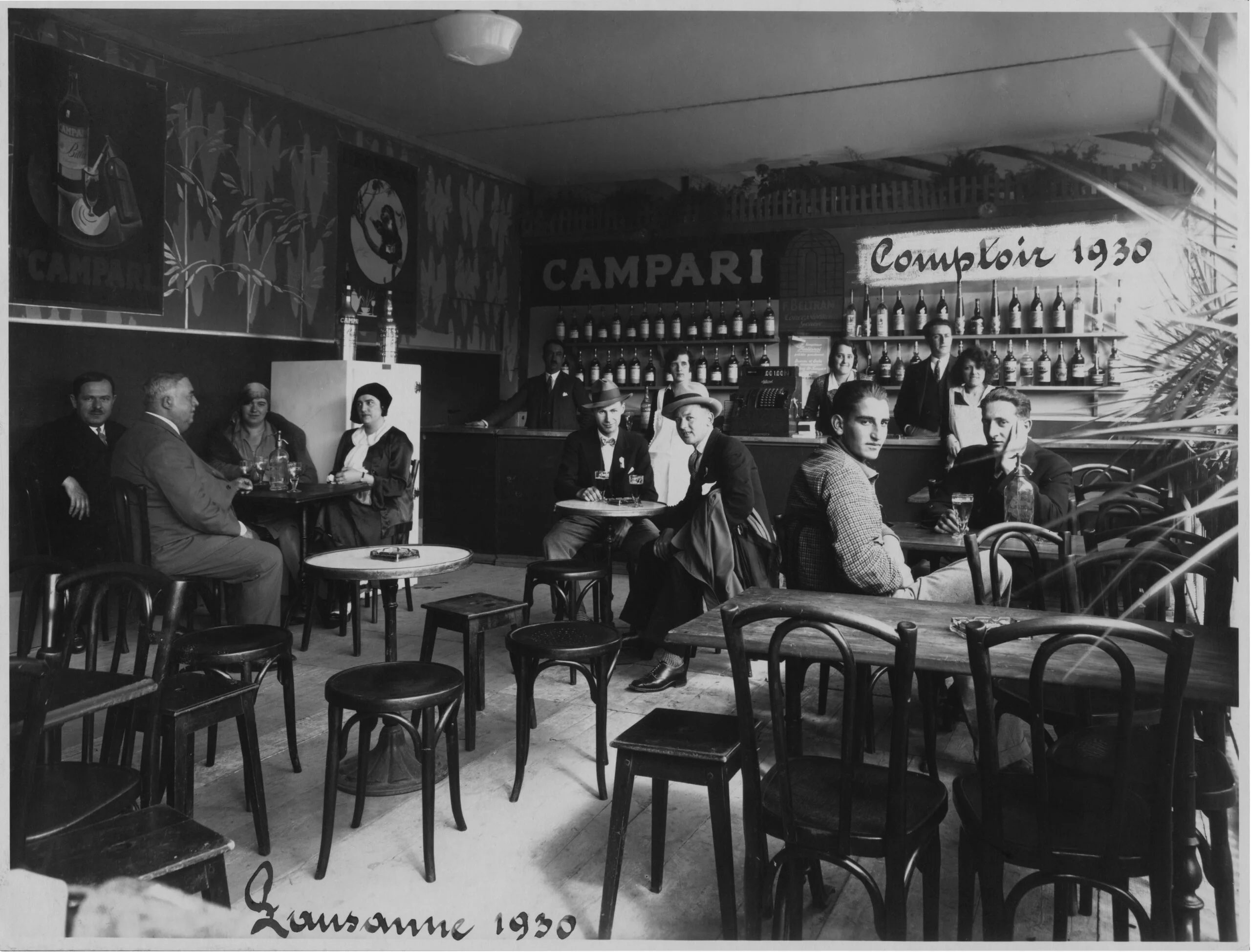 LAUSANNE, SWITZERLAND. 1930s. ARCHIVE GALLERIA CAMPARI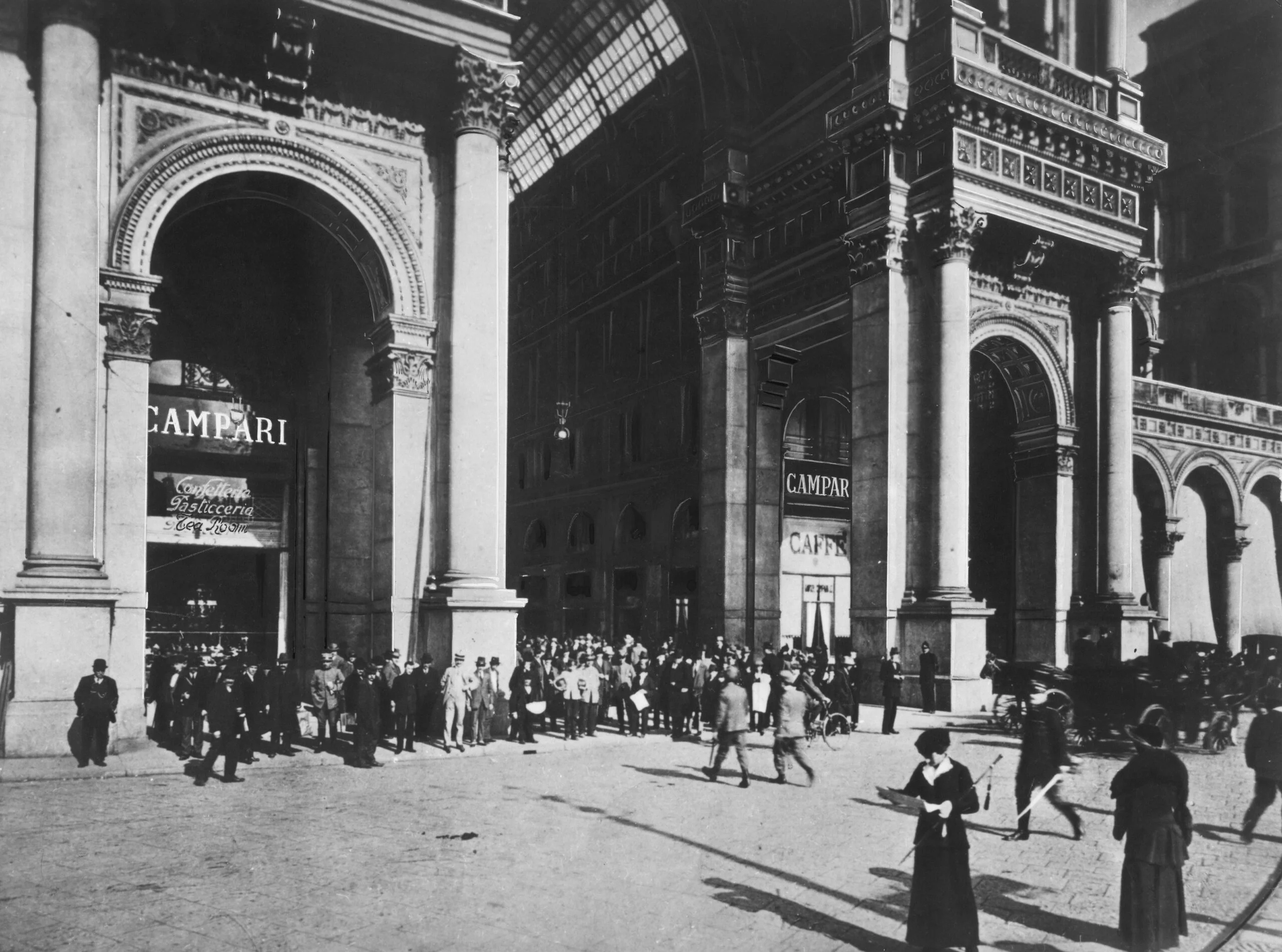 Milan, Italy. Bar Campari. 1919-20. Archive Galleria Campari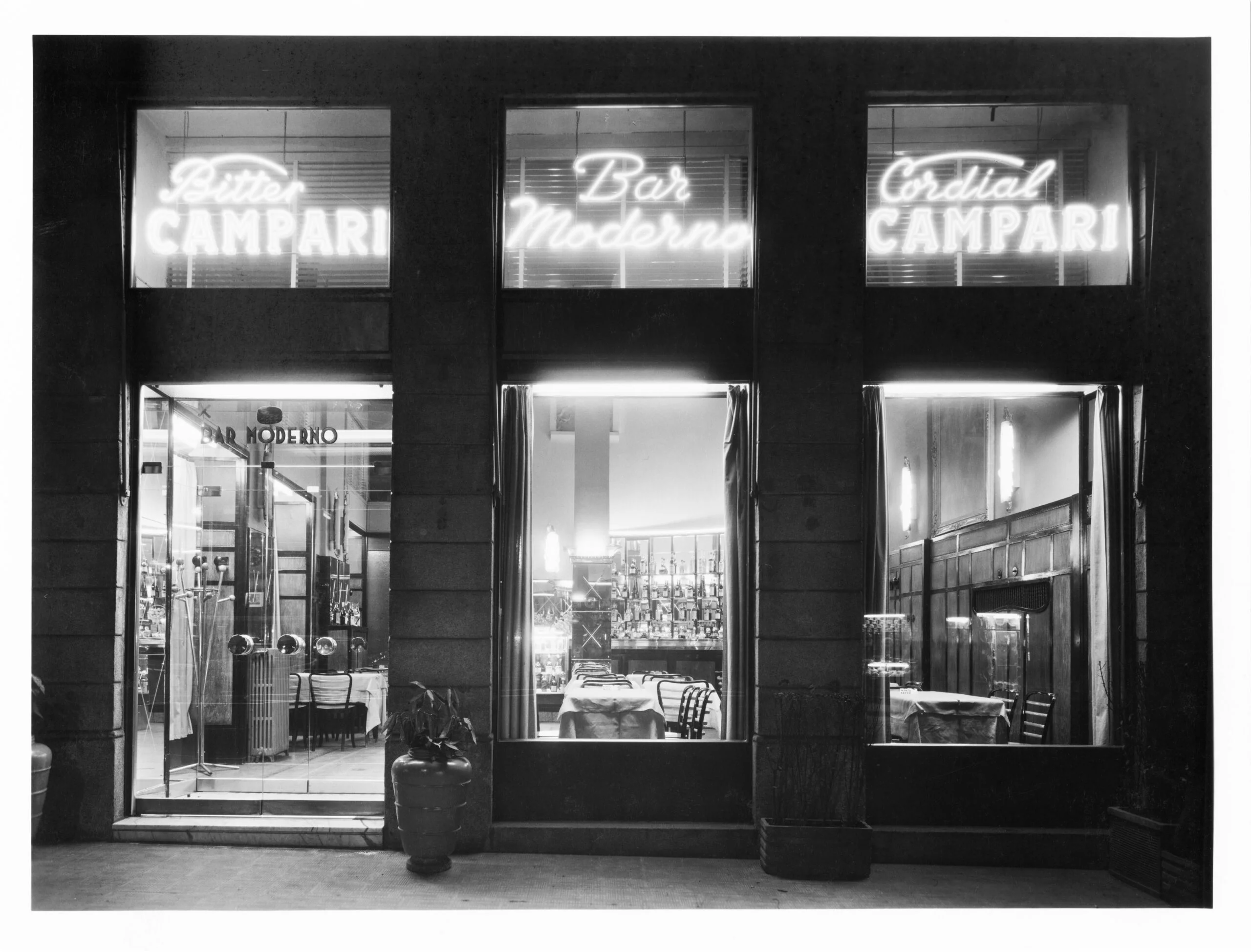 Italy. 1955. Archive Galleria Campari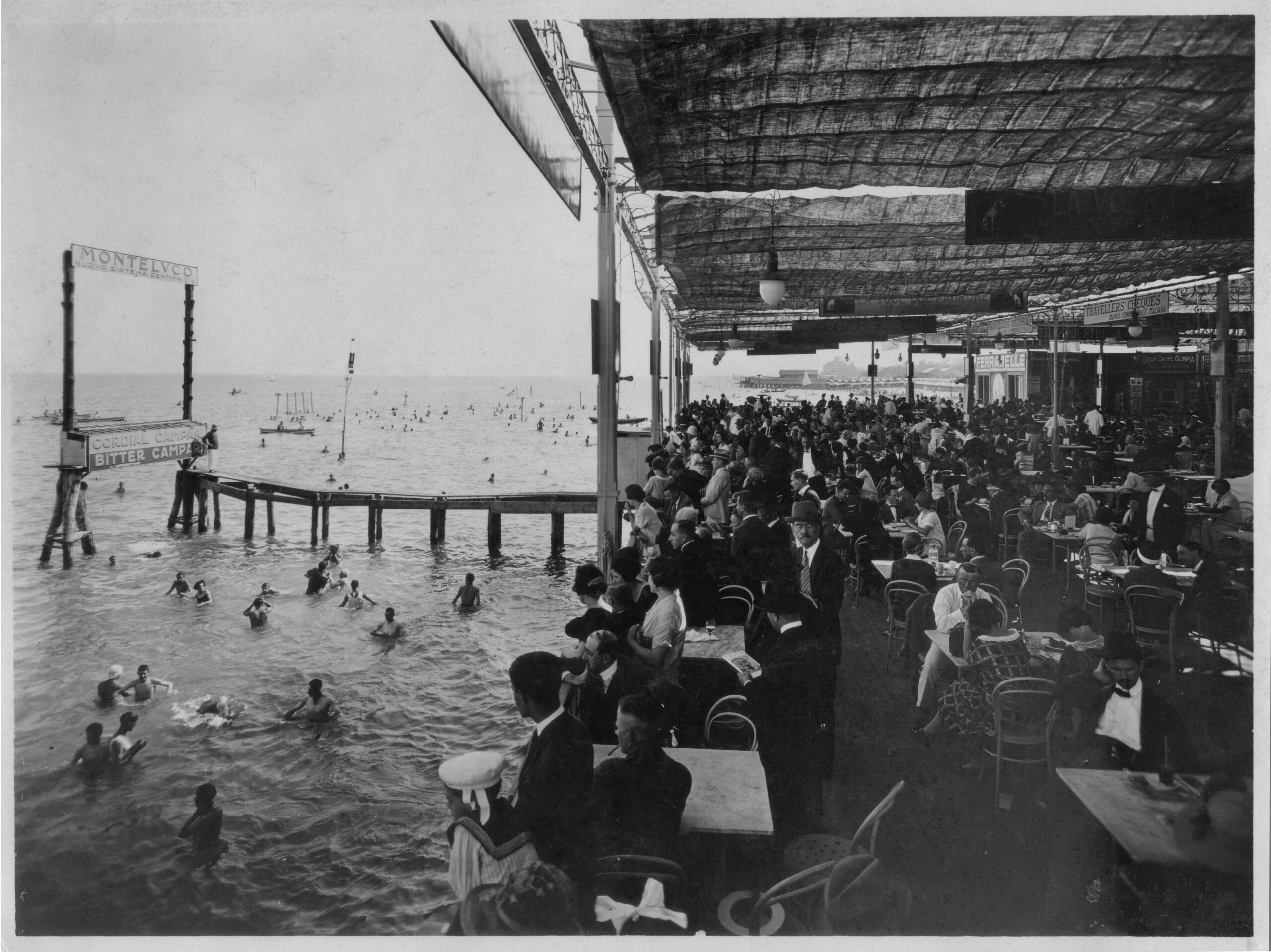 Italy. Late nineteenth Century. Archive Galleria Campari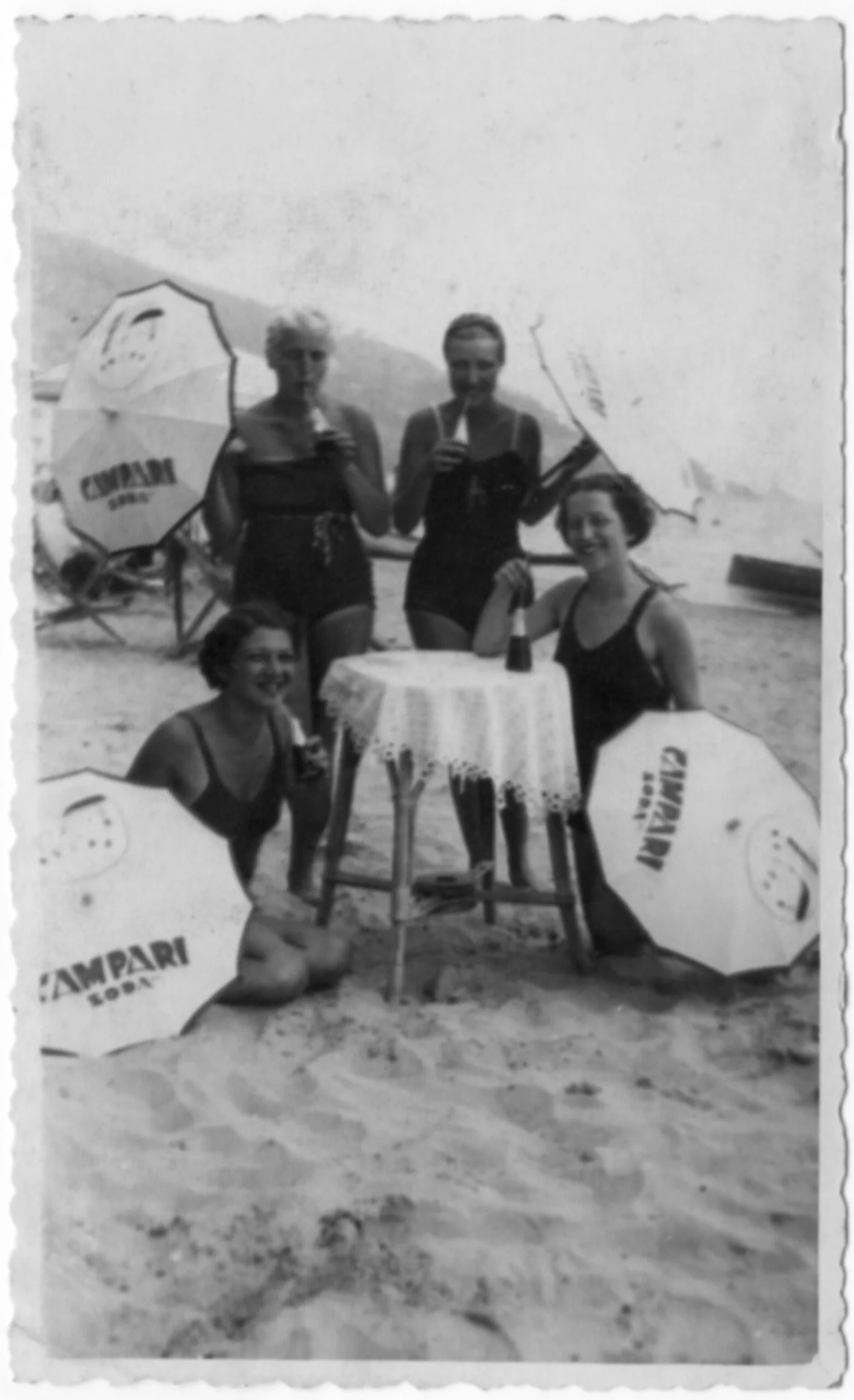 ALASSIO, ITALY. 1930s. ARCHIVE GALLERIA CAMPARI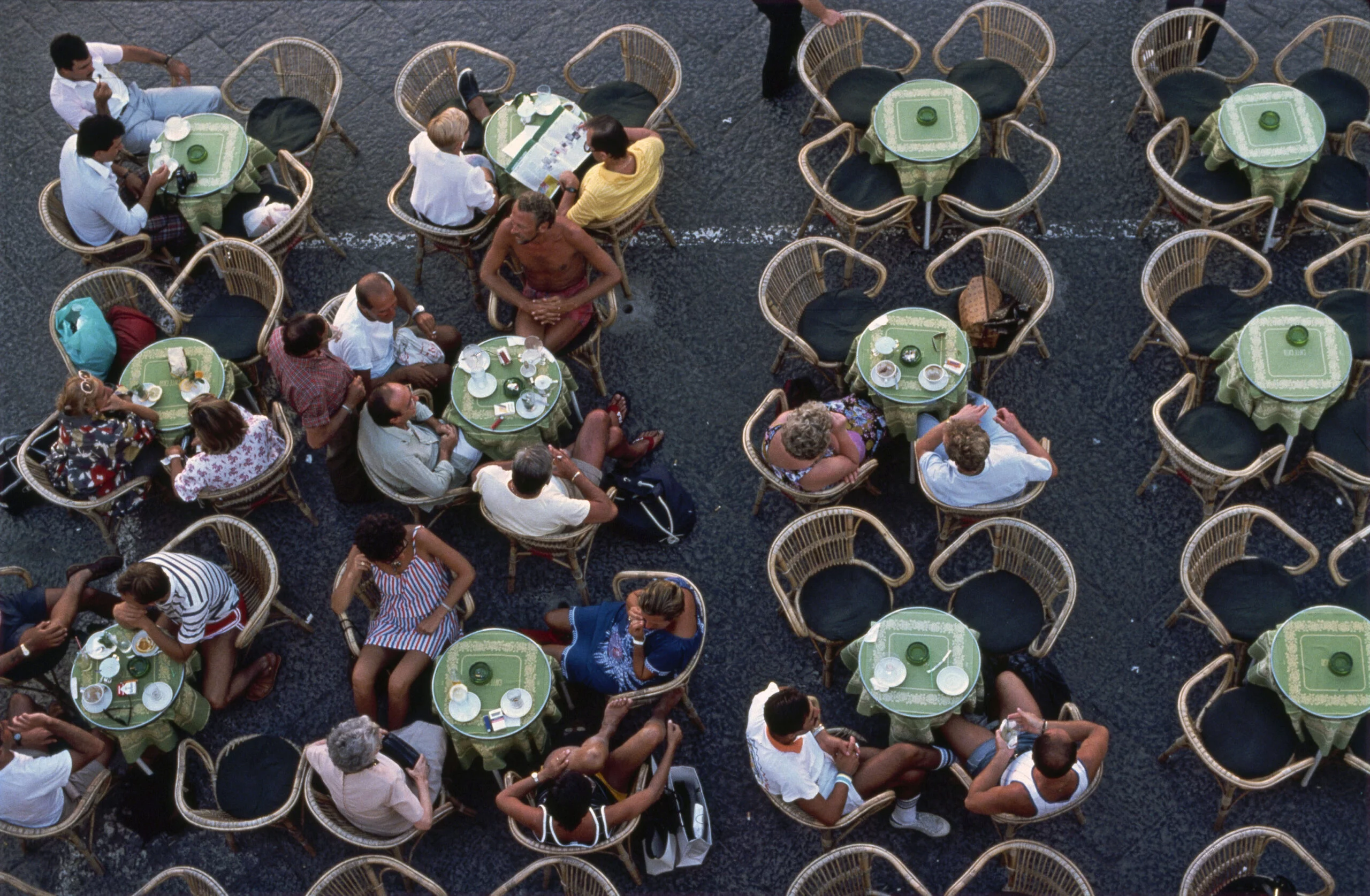 ITALY. Capri. 1984. © Ferdinando Scianna / Magnum Photos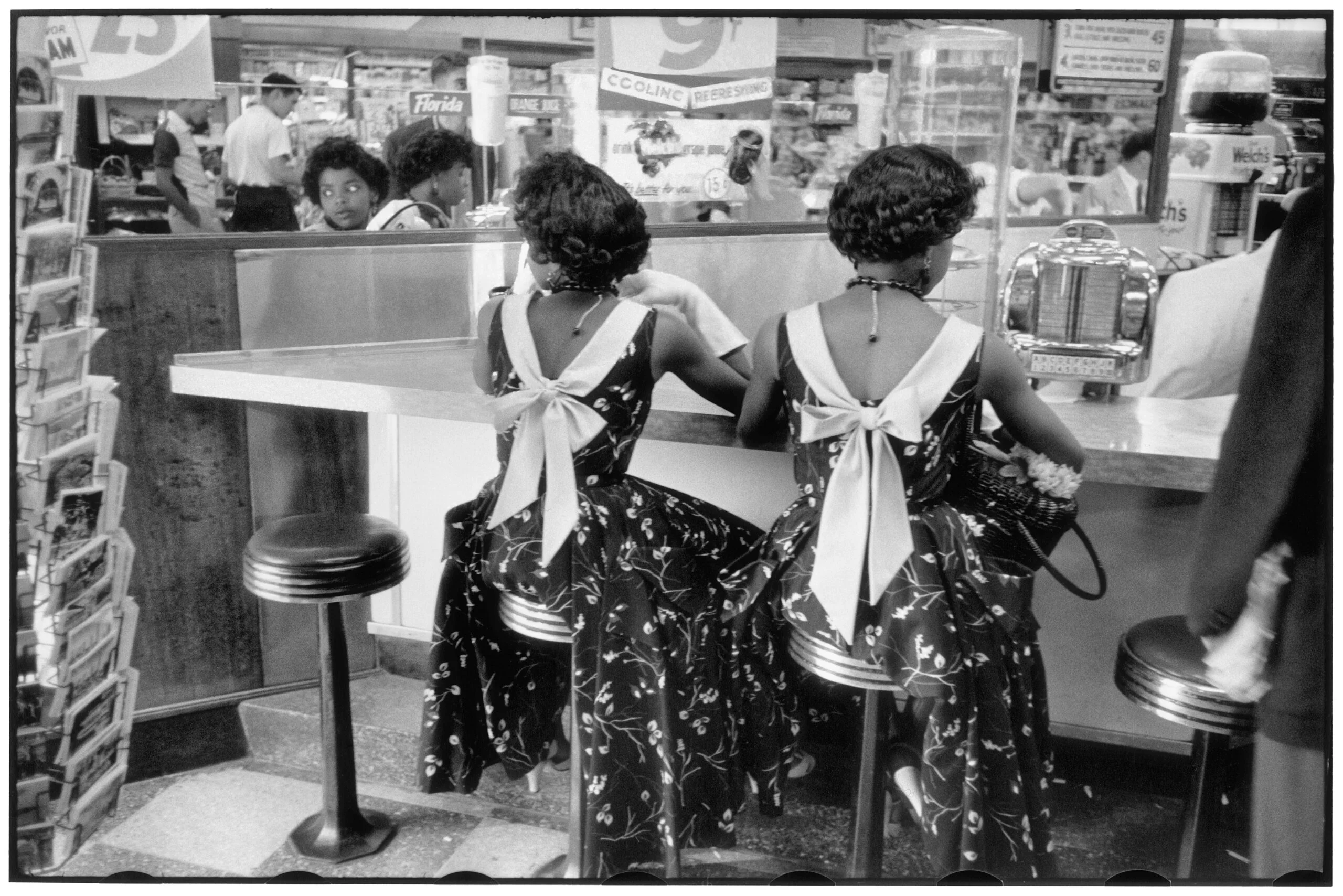 Miscellaneous. USA. New York City. 1955. © Elliott Erwitt / Magnum Photos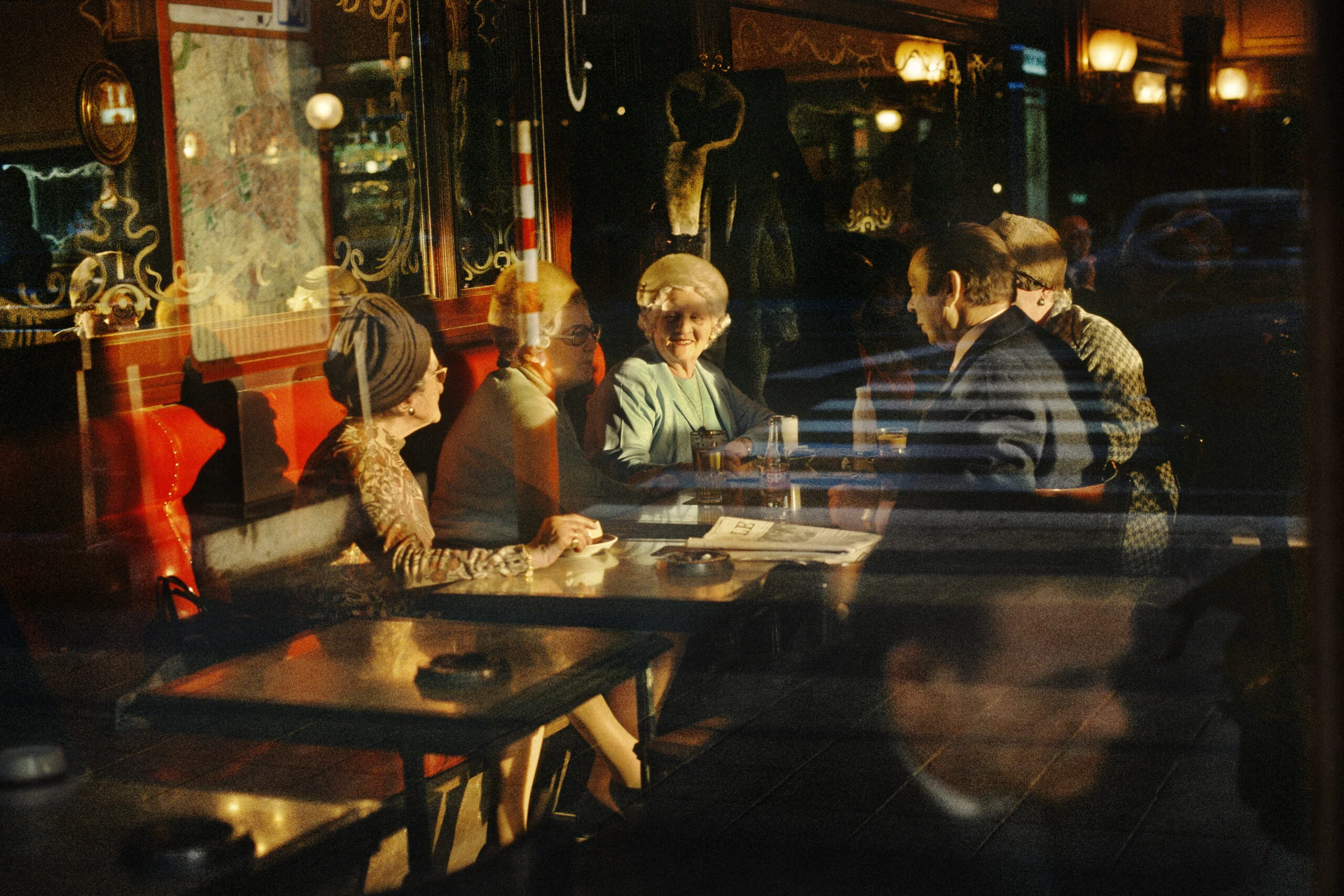 BELGIUM. Brussels. 1981. © Harry Gruyaert / Magnum Photos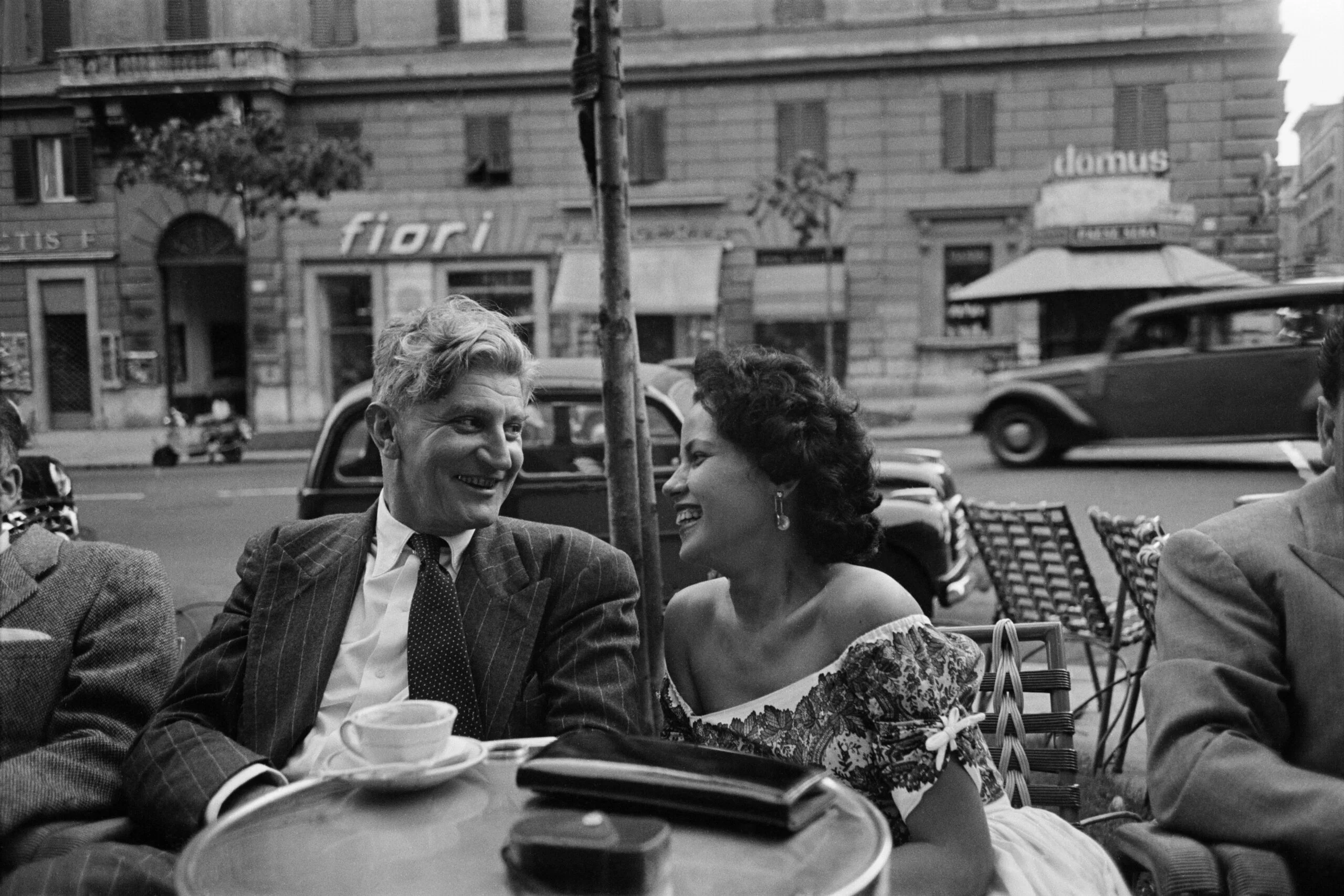 PHILIPPINES. Airlines. 1953. © George Rodger / Magnum Photos
CHECK OUT OUR ART JOURNALS TO EXPERIENCE FIRST-HAND CAMPARI'S MULTIDISCIPLINARY RELATIONSHIP WITH ART AND IMAGINATION.