Negroni Sbagliato ingredients
The original Negroni Sbagliato recipe
Serving
Negroni Sbagliato ingredients
1 part

1 oz

3 cl

CAMPARI

1 part

1 oz

3 cl

RED VERMOUTH

1 part

1 oz

3 cl

(fill to top) SPARKLING WINE
The original Negroni Sbagliato recipe
1

POUR THE CAMPARI, RED VERMOUTH AND PROSECCO DIRECTLY INTO THE GLASS FILLED WITH ICE

2

GARNISH WITH A SLICE OF ORANGE.
Serving
Serve in a rock tumbler glass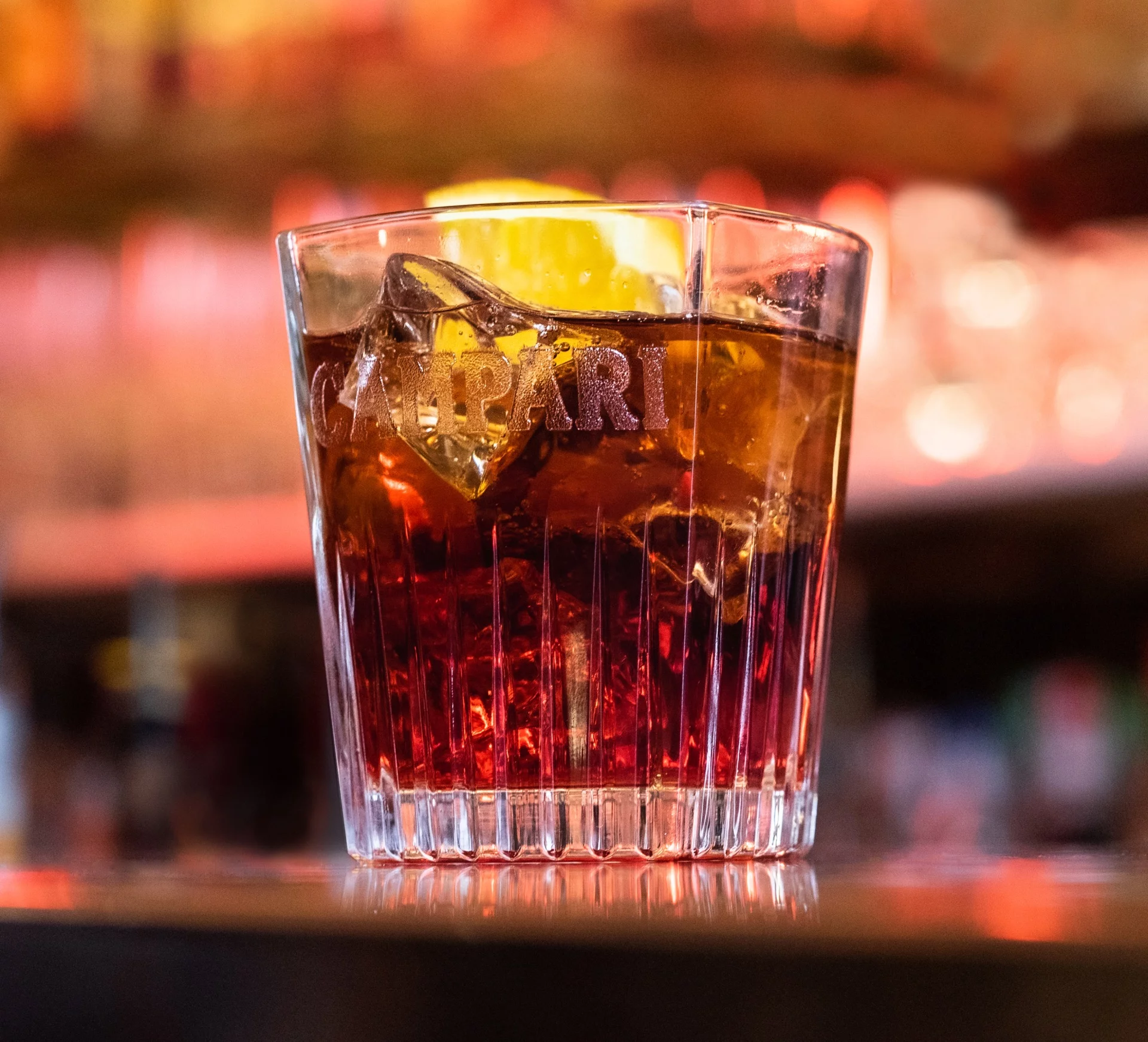 WHAT DOES THE
NEGRONI SBAGLIATO

TASTE LIKE?

Fresh and bitter, delicate yet complex. Born from a "mistake," today it is among the most popular twists on a classic. The unmistakable taste of Campari, perfectly balanced with vermouth, finds a surprising taste experience in prosecco.
A PIONEER OF CLASSIC COCKTAIL REINTERPRETATIONS
The Negroni Sbagliato was invented in 1972 by Mirko Stocchetto at Bar Rosso in Milano, who created this take on a classic by accident. When asked to make a Negroni, Stocchetto poured prosecco instead of gin, and thus a 'new classic' was born. The cocktail can still be enjoyed around the world today, with its name telling the story of its creation, as in italian 'sbagliato' means mistaken.